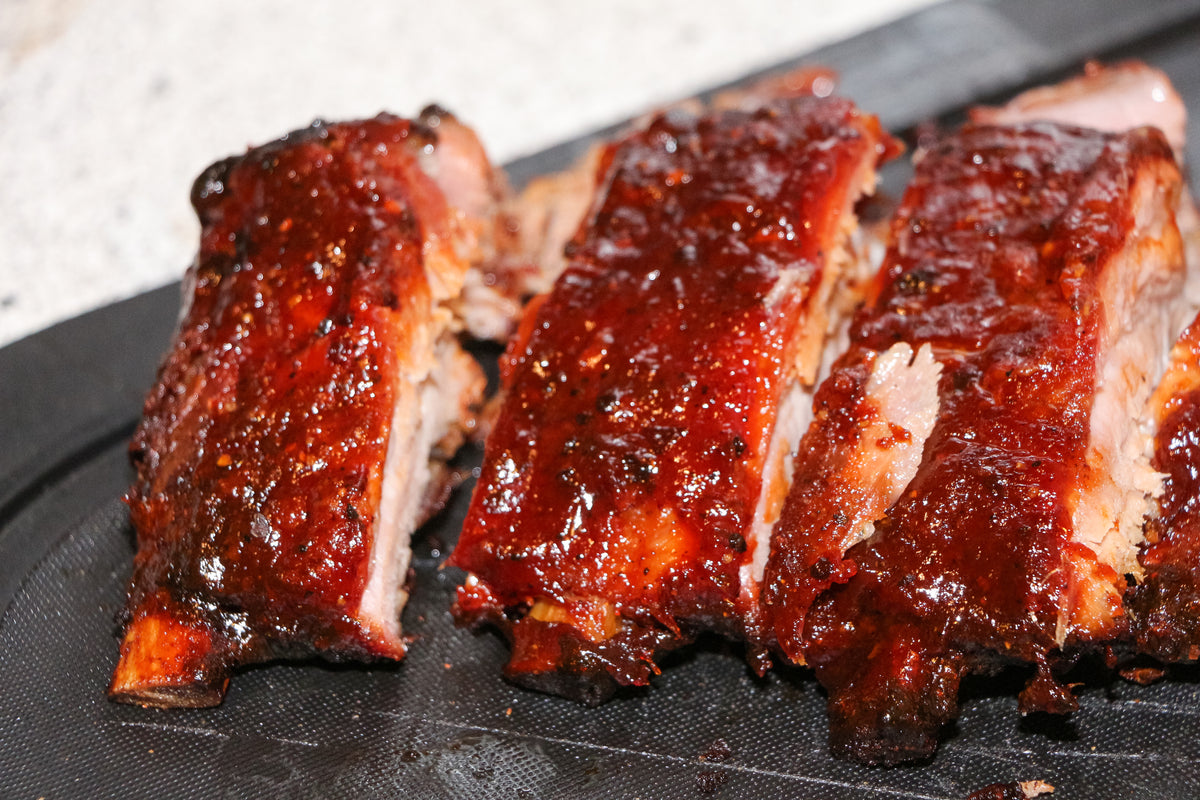 Slather this homemade BBQ sauce over your grill favorites like chicken wings and ribs!
Ingredients:
1 cup LG Bourbon Maple Balsamic Vinegar
3/4 cup Ketchup
1/3 cup Brown sugar
1/2 tsp. Garlic powder
1 tbsp. Worcestershire Sauce
1 tbsp. Dijon mustard
1/4 tsp pepper
1/4 tsp. Maldon salt
Directions:
In a saucepan, whisk all ingredients together and bring to a boil. Reduce heat and simmer over medium heat for about 15 minutes or until sauce is nicely thickened.