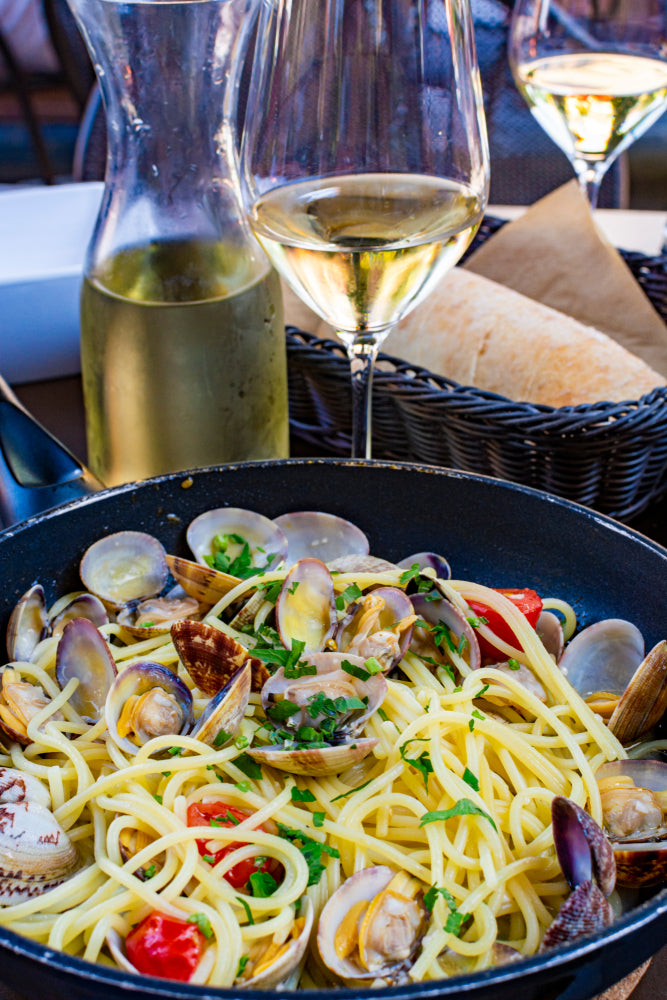 Ingredients:
1/4c Liquid Gold Lemon Infused olive oil
3 cloves garliic
1/3 cup flat leaf parsley
One small finely shopped hot red pepper (seeded)
2 c. diced tomatoes
2 c. baby clams, with their juice or 1lb 
1/2 c. white wine
fine sea salt
1 pound linguine (or spaghetti)
In a large skillet, heat the lemon infused olive oil over medium heat. Add garlic and cook until it softens but does not colour. Add the parsley and red pepper and cook, stirring, for about 1 minute. Add clams and their juice, if using bottled or canned, simmer for 2-3 mins. Add salt, keep warm while pasta is cooking.
Meanwhile, bring 6 quarts of well salted water to a boil in a large pot. Add pasta and cook until al dente. Drain well, save 2 tablespoons of the water and add to the sauce. Stir the pasta into the sauce along with whole baby clams in their shells and reheat covered until all shells are open, serve immediately.