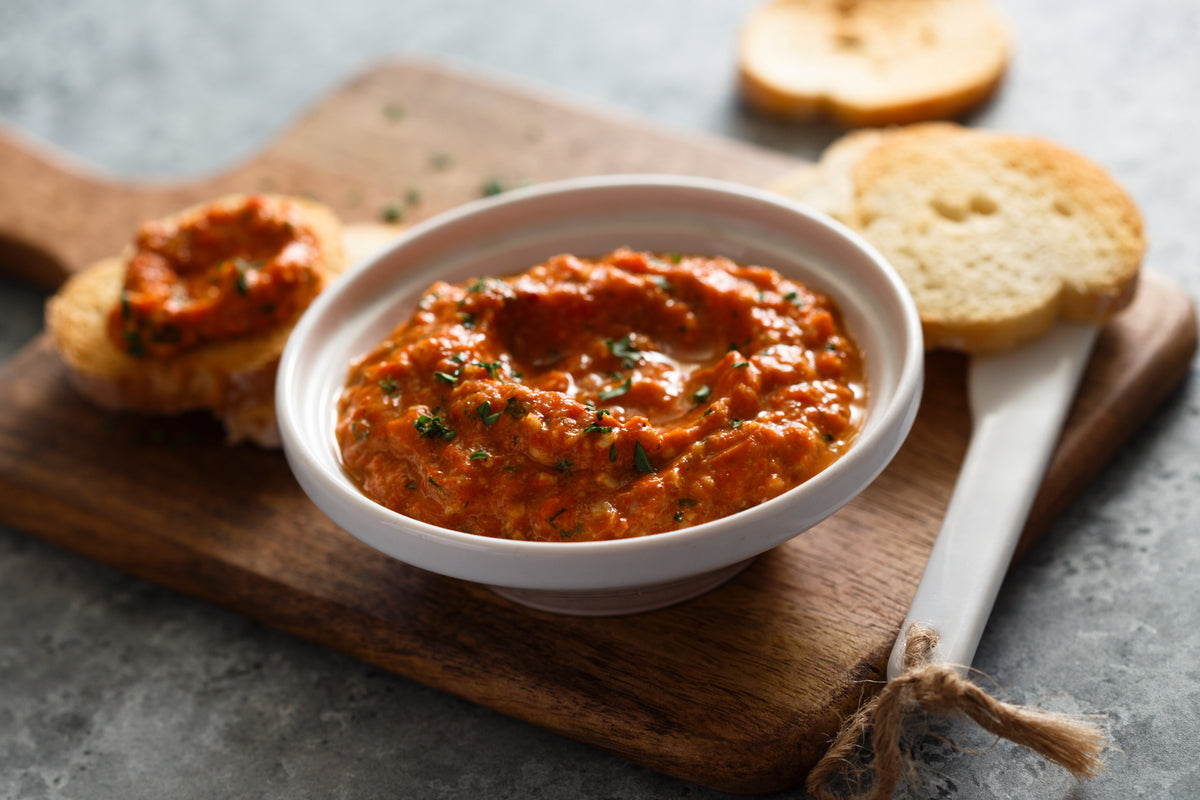 This sauce is one of my favorites, it goes great with meat, chicken, fish and vegetables.  Make it ahead of time and store it in the fridge in mason jar for up to 1 week.
Ingredients
3 garlic cloves, peeled
2 strips lemon zest (1 x ½ inches), white pith removed
1½ teaspoons kosher salt
1½ teaspoons herbes de Provence
2 tablespoons fresh lemon juice
2 tablespoons Liquid Gold Sicilian Lemon white balsamic vinegar
¹⁄³ cup Liquid Gold mild to medium extra virgin olive oil
2 Red peppers roasted, skins removed or 3 jars (12 ounces each) roasted red peppers, drained but not rinsed
 Directions
Add the garlic, zest, salt, and herbs to the work bowl of your food processor; chop for 5 to 10 seconds.
Scrape the bottom and sides of the work bowl.
Add the lemon juice, vinegar, olive oil and peppers. Pulse on Chop, 10 times, then process for 15 to 20 seconds until smooth.
Transfer to a re-sealable container and refrigerate for at least 30 minutes to allow the flavors to blend.

Roasted Red Pepper Dip Variation: Make half the recipe. Add 2 ounces of regular or low fat cream cheese and ¼ cup of sour cream or plain yogurt that has been drained; chop for 10 to 15 seconds until blended.