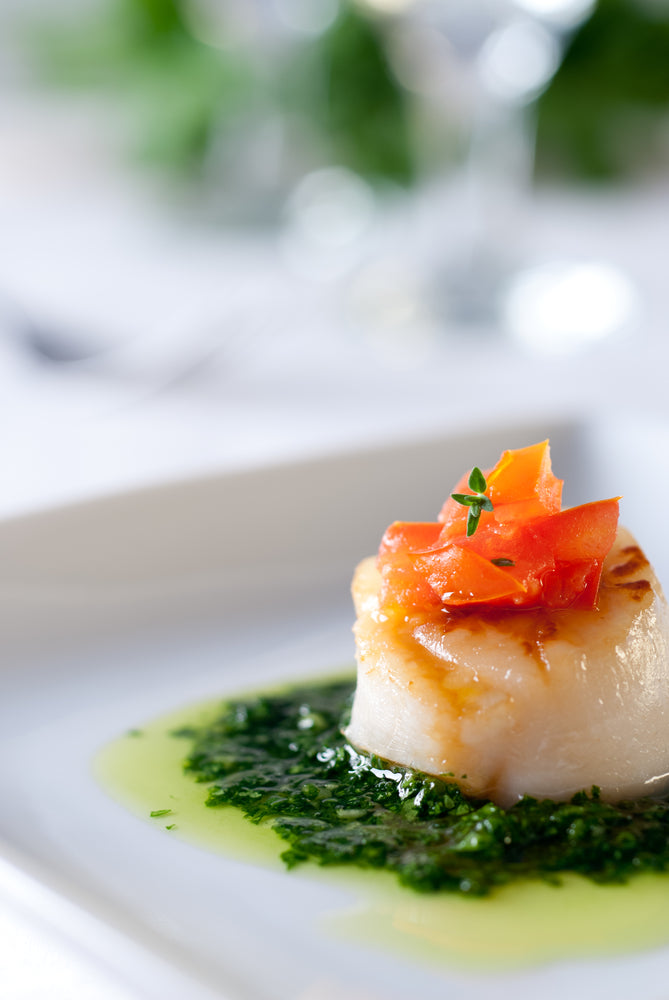 Ingredients:
Scallops, seared (2 per person as appetizer, 3-4 seconde)
Cherry tomatoes, diced, seasoned
Pesto (see below)
Pesto
5 cups basil
1 clove garlic
Salt
1 tbsp pine nuts
1/4 cup Mild Liquid Gold Extra Virgin Olive Oil
1/4 cup Parmigiano-Reggiano, grated
Method: Wash and dry basil. Place dry ingredients in a food processor and pulse. Slowly add the extra virgin olive oil. Add grated Parmigiano-Reggiano. Mix well.
To serve place seared scallops on top of pesto, topped with diced cherry tomatoes (seasoned with salt and pepper).