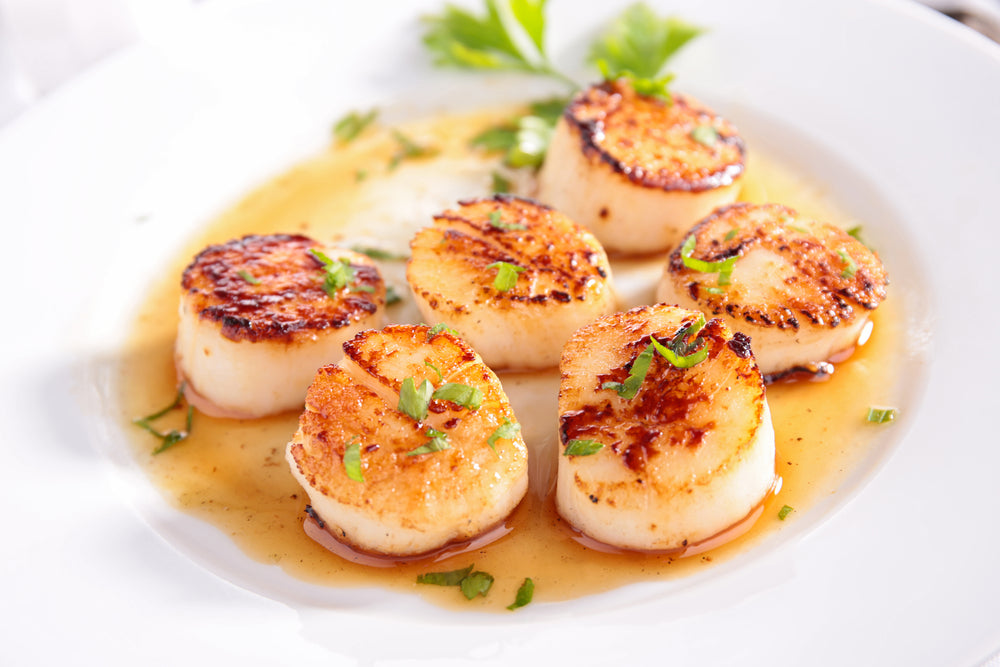 Nothing brightens up seafood better than a nice citrus vinaigrette like this. The subtle citrus notes from the Blood Orange olive oil balance beautifully with the vibrant fruity and acidic undertones of the Pinot Nero Balsamic.
Ingredients:
12 large Fresh scallops
1/4 cup + 1 Tbsp. LG Blood Orange Infused Olive Oil
1/4 cup LG Pinot Nero Rose Balsamic
1/4 tsp. Dijon mustard
1 small Jalapeno
1/2 Garlic clove, minced
4 Tbsp. Cilantro, finely chopped
Salt & Pepper to taste 
Directions: 
Place jalapeno, Blood Orange Oil, Pinot Nero Balsamic, Dijon, garlic and cilantro in a blender and puree until smooth. Add salt & pepper and adjust to taste.
Heat 1 tablespoon of the Blood orange oil in a skillet over high heat. Cook scallops until nicely browned, 2-3 minutes each side.
Transfer to serving plate and drizzle with the spicy citrus vinaigrette. Serve over a bed of lettuce for a light salad.