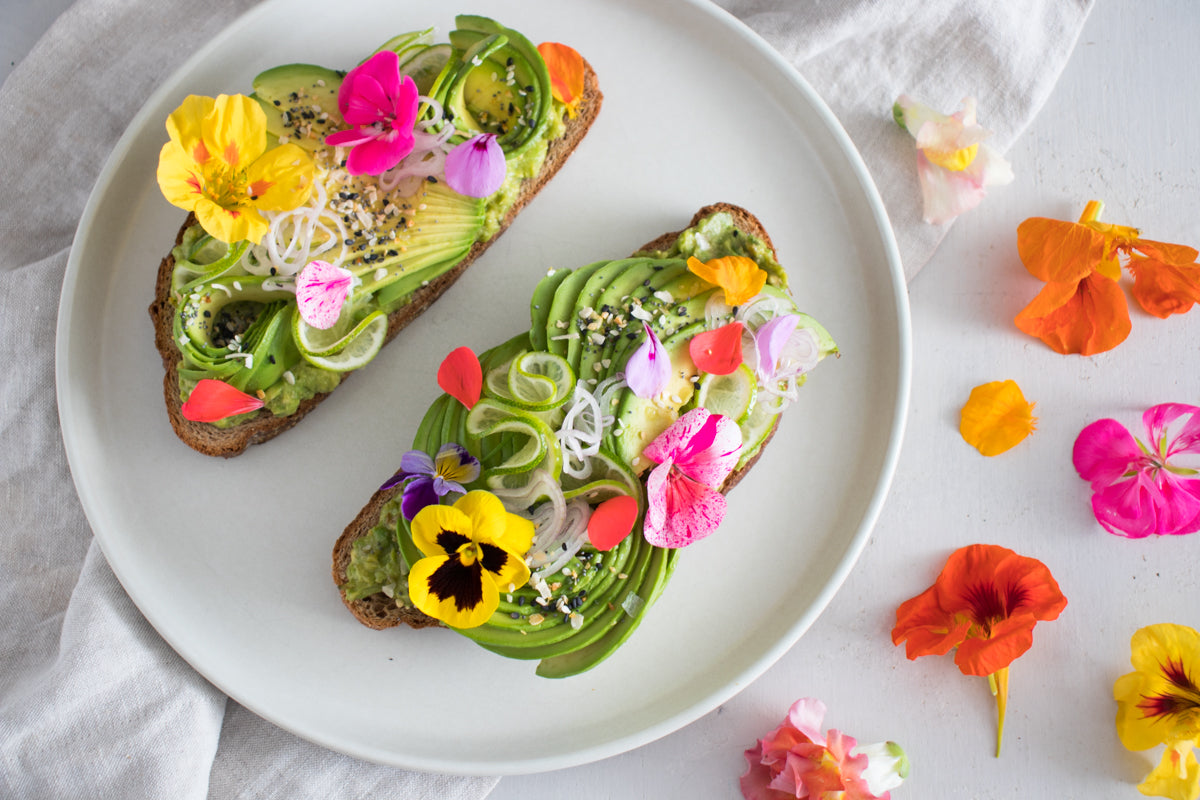 Ingredients:
4 each avocados, halved, peeled and seeded
1 tablespoon Lime Infused Olive Oil
1 teaspoon chipotle hot sauce
8 thick slices of rustic bread, toasted
2 tablespoons Liquid Gold - Sicilian Blend Spice Mix
1 shallot, peeled and thinly sliced
1 lime, thinly sliced 
Edible flowers (optional)
Instructions:
Place two of the peeled avocados in a bowl and, using a fork or potato masher, mash until semi-smooth. Season the avocado mash with olive oil and hot sauce, stir to combine. Spread avocado mash over the toasts and sprinkle with Sicilian blend spice mix. Thinly slice the remaining avocados and decorative place them on top of the toasts. Top with shallots, lime slices, and edible flowers before serving.